Work at Fitness24Seven
Our company grows rapidly and we are always in need for more and hungry talents.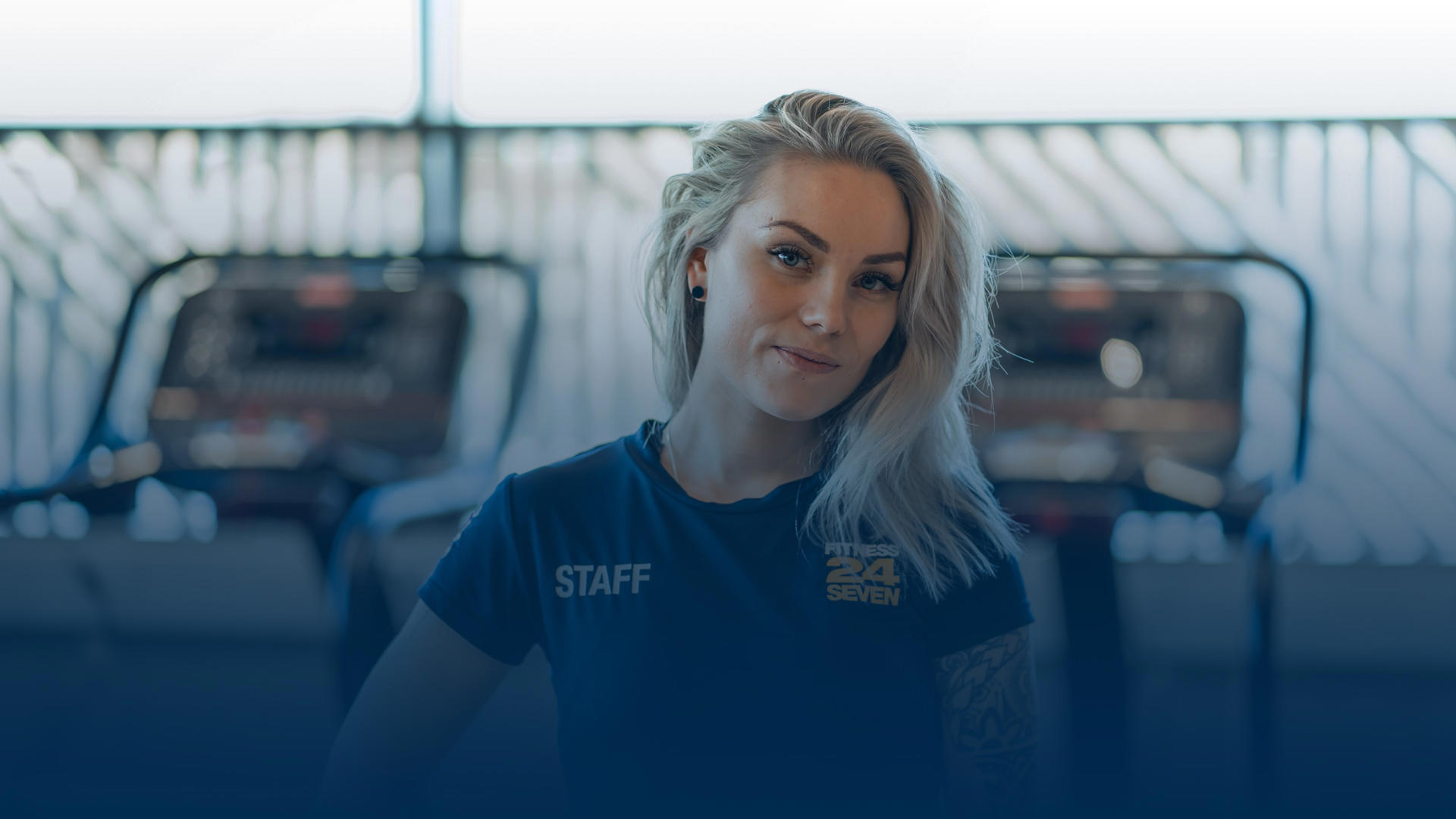 When you are working with us, you work together with 2000 co-workers located in over 80 cities. We work at high speed and we always strive to become better. We set ambitious targets that we achieve together!
Our values
Our values define how we work at Fitness24seven.
Longterm thinking
Fitness24seven are here for the long run and we focus on making decisions that aligns with that. Our business is built on the foundation of helping people to a healthier lifestyle and a healthy lifestyle is never just a quick fix.
On the costumer's term
It starts with our members. We put the member first and we aim to match or exceed our members expectations.
Learning organization
You must learn from the past to be better in the future. We evaluate what we do to improve and develop our business and our employees.
Cooperation makes the team
We believe that together we are better. Working together in different functions and exchanging knowledge makes us more efficient, creates an understanding for one another and the opportunity to learn and develop.
Social responsibility
Fitness24seven wants to contribute to create a better life and try to make a difference for those who are struggling. We translate the company's thoughts and ideas into practical action for the ones in need.
Open positions
We grow rapidly and as a gym chain we constantly break new ground. As an employee you'll be given the posibility to grow both personally and professionally. When working for us you can start your career at a gym in Rovaniemi to later continue your journey at any of our gyms in Bogotá. There is no boundaries!
Site Responsible
Do you have it in your heart to create a welcoming atmosphere, let everyone be seen and be taken care off in our gyms? Then this is the job for you! Apply today at Barona.
Personal Trainer
Do you, as an educated Personal Trainer, think that everyone should have the opportunity to work out with you? At our sites both members and none members are able to book and train with our Personal Trainers. Apply here.
Group training instructor
As a group training instructor you are given the possibility of giving a group of members an inspirational workout. Every week if you can and want to! Do you want to share your energy and enthusiasm for training with our members you should apply here.
Office positions
We are more than just gyms – there's a whole organization behind our different sites. Would you like, together with driven co-workers improve and develop our concept? Apply by LinkedIn.